Branding Explained
What is Branding?
You have probably heard words like Branding, Creative, Identity, Corporate Look; but do you understand and use branding? Many people think they know but they don't fully understand or use the concept. BRANDING is when you create a logo which WORKS on a wide variety of formats. These formats are then applied to various media. When you create a brand you are creating your business identity across a range of media types. This obviously includes business cards and DL Flyers but the logo or IDENTITY must work well on other media such as Letterhead, Website Logo, Shop Front Signage, Window Display, Expo Banner, Stickers, Magnets, Pens, Caps. If a logo is designed well then you can take full advantage of your branding.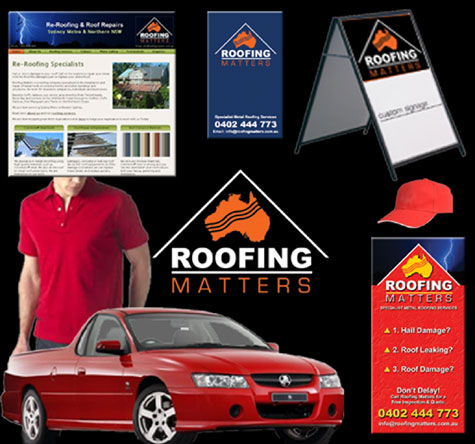 Branding Examples

Format & Variety
We usually create your logo in a variety of formats (600dpi, 300dpi, 72dpi, CMYK, RGB, PDF, EPS, JPG, Colour, Greyscale, B&W, Inverse, Large, Small, Animated, Vertical, Horizontal, Shadowed, Embossed, Black Background, White Background, Mid Tone Background etc). This makes it easier for you and your various suppliers (eg. such as web designers, T-shirt printers, sign writers, the newspaper, magazines and business directories). Various suppliers contact us for assistance regularly, seeking artwork or advice, but you should ultimately take responsibility for your own professional collection of artwork and branding in case something ever happens to us or the other suppliers.
Large Files
We often supply this to you by means of zipped email, yousendit.com, CD or Flash Drive. We are fairly flexible and try to make it fairly straight forward for you. Another way is to upload the files to our server and email you a link to download them to your computer.